Our Firm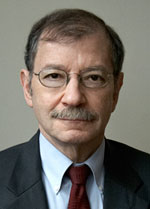 Attorney Donald Adler is licensed to practice in Massachusetts and New York and before the U.S. District Court, District of Massachusetts, U.S. Court of Appeals, First Circuit, and the United States Supreme Court. He represents bankruptcy clients in New Hampshire in accordance with the Rules of the Federal District and Bankruptcy Courts. Attorney Adler received his Juris Doctor degree from the Mauer School of Law at Indiana University in 1968. He is a member of the American Bankruptcy Institute.
In addition to representing clients in the Bankruptcy Courts in Massachusetts and New Hampshire, Attorney Adler has been featured in articles on bankruptcy and related matters in the Boston Business Journal, Boston Globe, Newburyport Daily News, and Newburyport Current. He has published articles on bankruptcy for the Massachusetts Bar Association and popular publications. Attorney Adler has given presentations to consumer groups, professional, real estate and business organizations and to the New Hampshire Trial Lawyers Association Family Law Forum on bankruptcy and divorce law.
Our Clients
As a bankruptcy attorney, Don Adler works with financially troubled individuals, professionals, businesses and farmers to develop strategies that enable clients to successfully manage and control their debt and tax liabilities and to restructure business operations. For over thirty-five years, he has helped his clients resolve crushing credit card debt, repossessions, foreclosures, attachments, seizure of assets, tax liabilities and liens, wage garnishments, medical debts, student loans, and a host of other devastating financial issues.
Why Choose Us?
Whether a Chapter 7, Chapter 13, Chapter 11, or Chapter 12 is right for you, Attorney Adler can help you get a fresh start and get your personal or business' finances back in your control. You will get the information you need to decide about bankruptcy, reorganization and other options at a no obligation free confidential consultation with an experienced bankruptcy lawyer.
When you are seeking debt relief or tax relief solutions for personal or business liabilities, call us, or contact us online. We can assist you to become debt and tax free.